Akebia Reports Successful Clinical Trial Results
On September 26, Akebia Therapeutics (AKBA) reported positive results from a phase 2 clinical trial of the drug Vadadustat. The study results came from Japanese patients with anemia associated with non-dialysis chronic kidney disease and confirmed prior findings.
Rocket Tickers detected the event and sent out an alert at 7:00 am. The next trade occurred during pre-market hours at $18.25 before a fade back when regular trading opened at $17.95.
Akebia's stock price continued its upward trend over the next five trading days. This move marks a gain of around 9% since the opening trade following the event.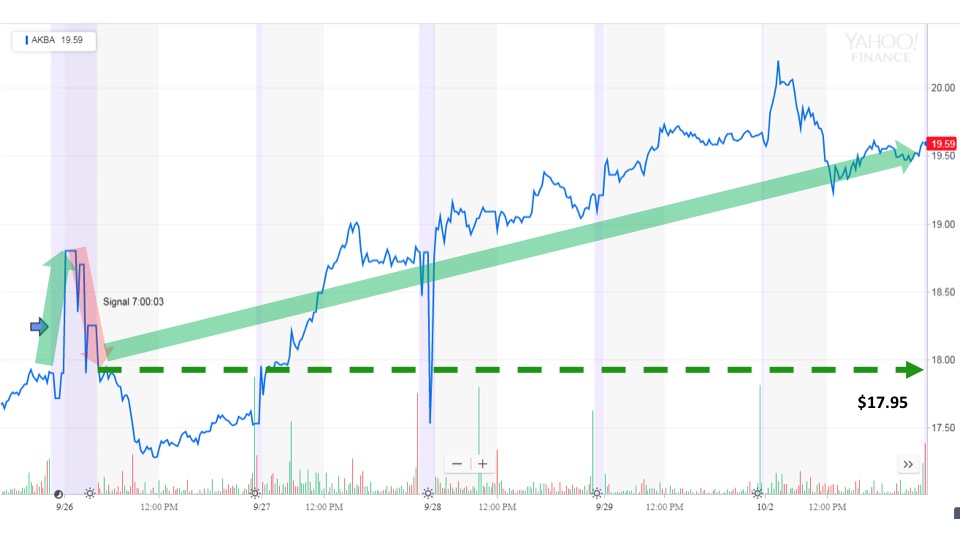 Visit the Knowledge Center for more information about clinical trials and how to trade them.
Subscribe here if you would like to start receiving these signals in real-time and start trading!