Argenx Reports Positive Phase 3 Clinical Trial Results
On May 26, argenx (ARGX) reported positive Phase 3 clinical trial results from the ADAPT trial of efgartigimod. The ADAPT trial evaluates improvement in the Myasthenia Gravis Activities of Daily Living (MG-ADL) score for acetylcholine receptor-antibody positive (AChR-Ab+) generalized myasthenia gravis (gMG) patients. Respondents in the trial saw an improvement of at least two points over a four-week time period. Based on these findings, argenx plans to file a Biologics License Application (BLA) to the FDA by the end of 2020.

Rocket Tickers issued an alert at 1:00 am. The last trade took place at 4:24 pm the previous afternoon for $157.44. The stock priced started to move higher prior to the regular market open and continued its gains throughout the trading day. Trading closed at $212.12 for an event-day gain of 35%.
The gains continued over the next four trading sessions. Argenx closed at $225.41 on June 1 for a five-day gain of 43%.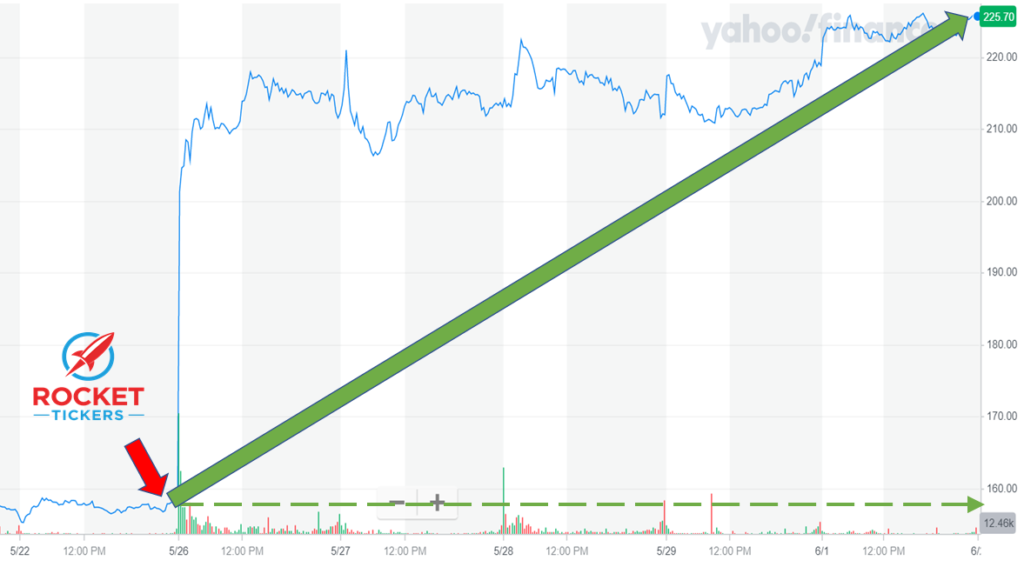 Visit the Knowledge Center for more information about clinical trials and how to trade them.
Check out our latest Live Webinar which provides more information about price patterns after clinical trial announcements and how to trade them.
Subscribe here if you would like to start receiving these signals in real-time and start trading!