Collegium Receives FDA Approval for Xtampza® ER
On November 7, Collegium Pharamceutical, Inc. (COLL) announced FDA approval of its supplemental new drug application for Xtampza® ER. The drug is an abuse-deterrent, extended-release opiod, for severe pain management needing daily, long-term relief. This is an important advance considering the opiod addiction epidemic in the United States. Xtampza® ER is the only single-agent oxycodone with the abuse-deterrent label.
Rocket Tickers received the news and issued an alert at 8:31 am. The next trade occurred during the pre-market hours for $10.70 at 8:44 am. Although the stock price did not see major gains during the event day, the price continued to trend higher over the next few trading sessions. The stock closed at $14.16 on November 14, which marked a gain of over 32% in the five trading days following the event.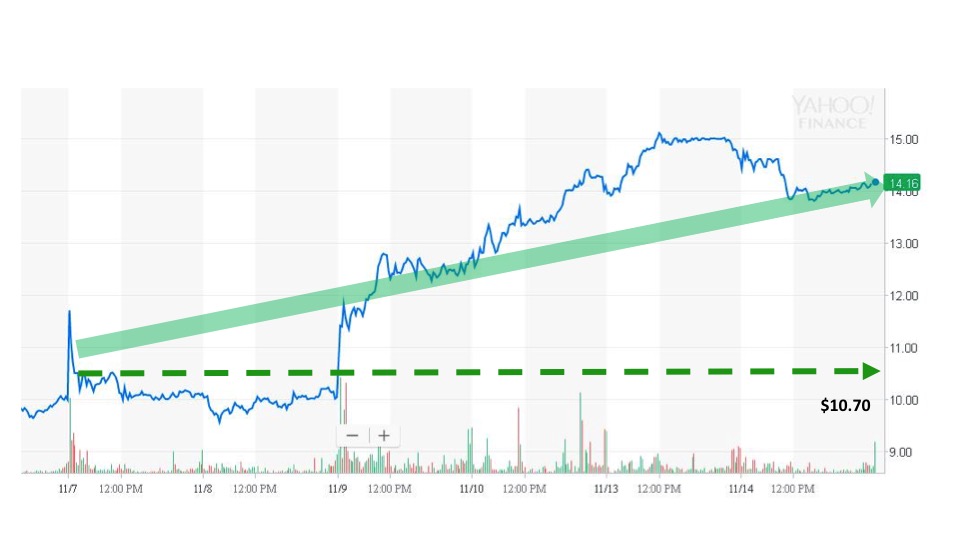 Visit the Knowledge Center for more information about clinical trials and how to trade them.
Subscribe here if you would like to start receiving these signals in real-time and start trading!