Ironwood Pharmaceuticals Receives FDA Orphan Drug Designation for Olinciguat
Ironwood Pharmaceuticals Inc. (IRWD) announced on June 7 that the FDA granted Orphan Drug Designation to Olinciguat (IW-1701) for patients with sickle cell disease. The FDA grants orphan status to drugs that are intended to treat rare disorders that affect fewer than 200,000 patients in the United States. The designation gives the developer fee waivers and tax credits for clinical trials as well as seven years of marketing exclusivity upon FDA approval.
Rocket Tickers issued an alert at 4:05 pm, and the next trade took place at 4:11 pm for $17.45. The stock opened for regular market trading the next morning at $17.16. Ironwood closed higher on the event day and continued to increase over the next five trading sessions. The stock closed at $18.44 on June 15 for gain of 7.5%.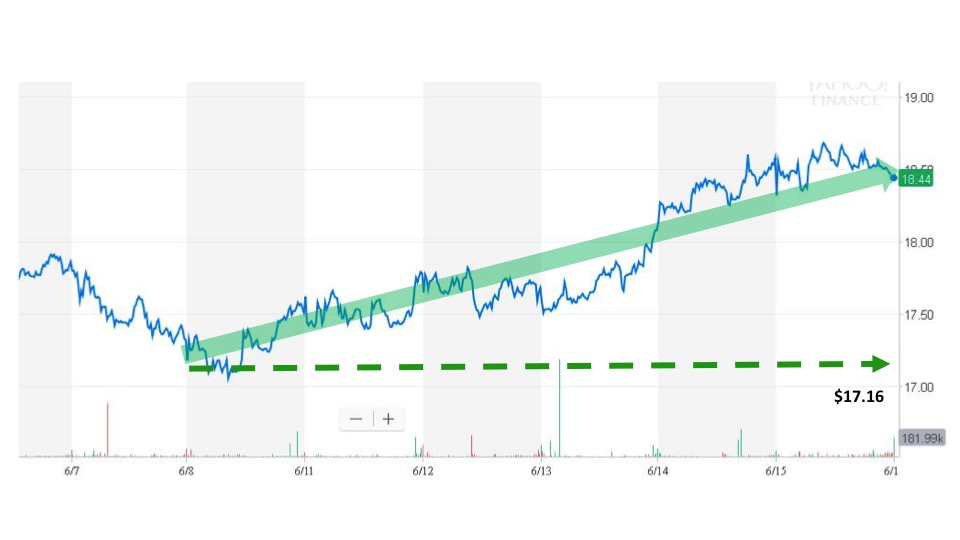 Visit the Knowledge Center for more information about clinical trials and how to trade them.
Check out our latest Live Webinar which provides more information about price patterns after clinical trial announcements and how to trade them.
Subscribe here if you would like to start receiving these signals in real-time and start trading!