Seattle Genetics and Takeda Pharmaceuticals Report Positive Topline Phase 3 Clinical Trial Results
On October 1, Seattle Genetics, Inc. (SGEN) and Takeda Pharmaceutical Company Limited (TSE) reported results from their phase 3 clinical trial of ECELON-2. The trial demonstrated a statistically significant improvement in progression-free survival for patients using their drug Adcentris in combination with chemotherapy when compared to chemotherapy alone. It is the first randomized Phase 3 clinical trial to show a statistical improvement in patients with peripheral T-cell lymphoma.
Rocket Tickers notified subscribers of the event at 6:45 am. The next trade took place at the market open for $77.78. Seattle Genetics increased throughout the day of the event to close at $81.16. That makes a gain of 4.3% on the event day.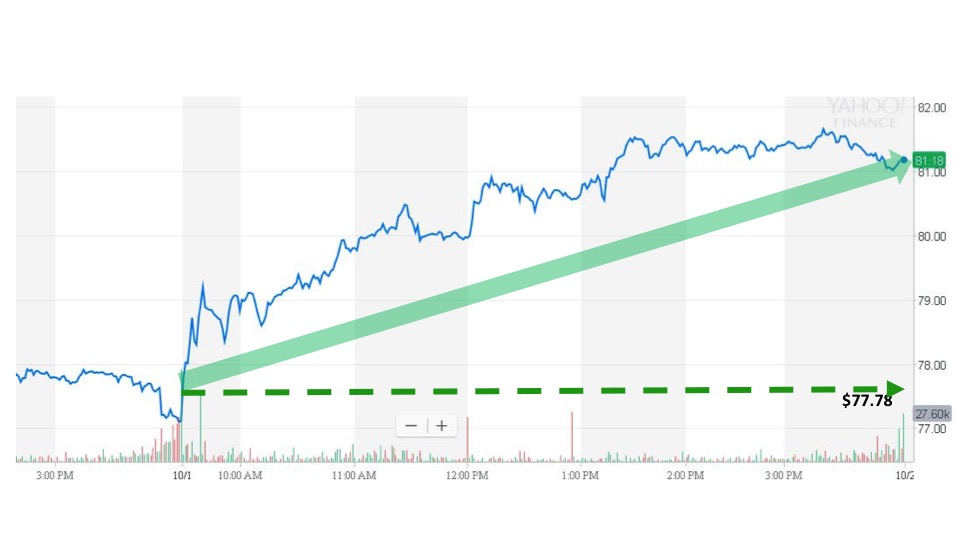 Visit the Knowledge Center for more information about clinical trials and how to trade them.
Check out our latest Live Webinar which provides more information about price patterns after clinical trial announcements and how to trade them.
Subscribe here if you would like to start receiving these signals in real-time and start trading!