Alnylam Pharmaceuticals Reports Clinical Trial Success
On September 20, Alnylam Pharmaceuticals (ALNY) reported exciting stage 3 clinical trial results. Its drug, patisiran, treats a rare nerve disorder called familial amyloid polyneuropathy. Alnylam will seek regulatory approval for patisiran later this year.
Rocket Tickers sent out a level 2 alert at 7 am, and the next trade was at $93.50. The price rose during pre-market trading to open at $97.36.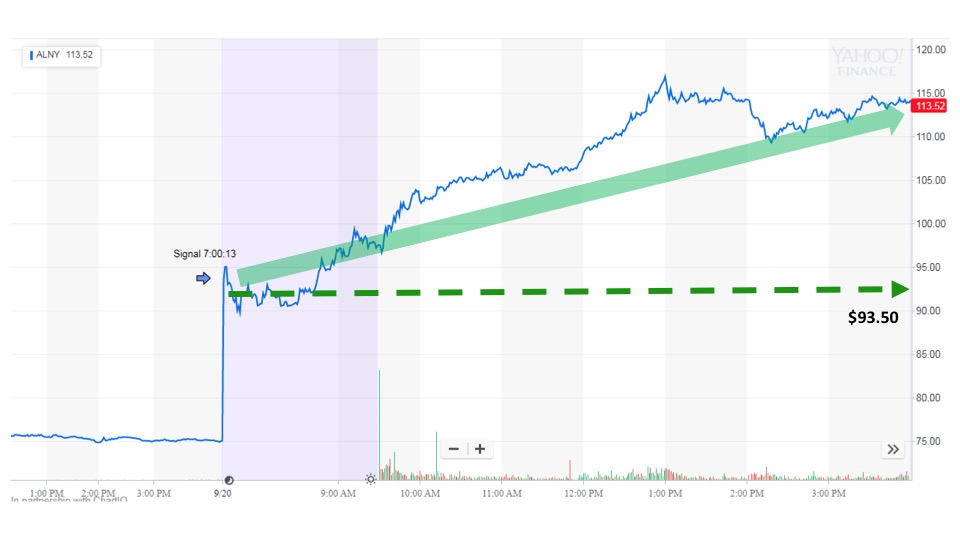 The stock continued to surge throughout the day to a peak of $114.32 before closing at $113.52.
The Rocket Tickers alert allowed traders to profit on the rising stock price throughout the first day of trading.
Visit the Knowledge Center for more information about clinical trials and how to trade them.
Subscribe here if you would like to start receiving these signals in real-time and start trading!