Curis Updates Phase 1 Clinical Trial Results for Non-Hodgkin's Lymphoma Treatment
On December 8, Curis, Inc. (CRIS) presented updated data on its Phase 1 clinical trial of CA-4948, an IRAK4 kinase inhibitor to treat patients with relapsed or refractory (R/R) non-Hodgkin's lymphoma (NHL). The treatments was well tolerated by patients, and 6 out of 7 experienced anti-cancer activity marked by a decrease in tumor burden. As a result, Curis recommends a Phase 2 dosage of 300 mg twice daily for effective, long-term treatment in NHL patients. Curis is a biotechnology company focused on developing therapeutics for the treatment of cancer.
After detecting the event, Rocket Tickers issued an alert at 7:00 am. The next trade took place at 7:01 am for $1.65. The stock price continued to move higher throughout the day before closing at $6.55 with an event-day gain of 365%.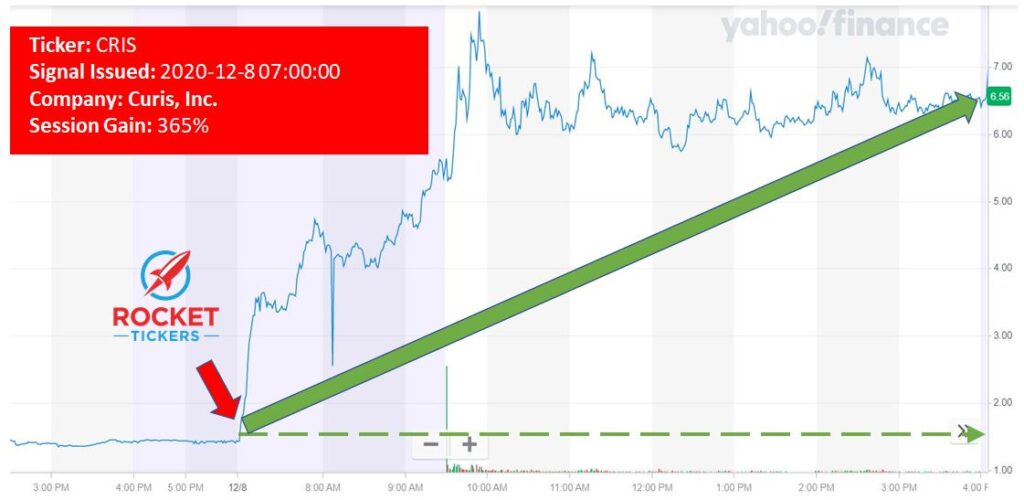 Curis held the gains from the announcement through the next four trading sessions. It closed on December 14 with a five-day gain of over 361%.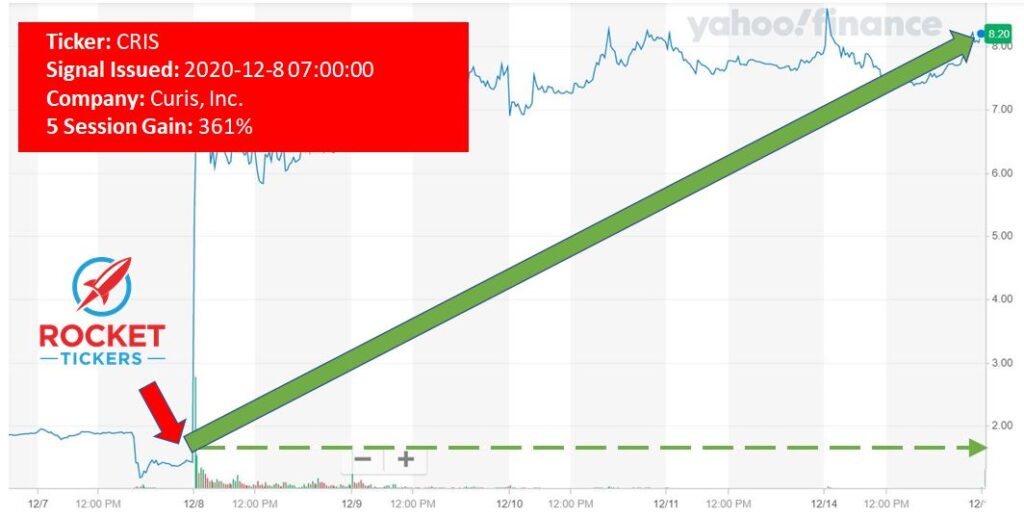 Visit the Knowledge Center for more information about clinical trials and how to trade them.
Check out our latest Live Webinar which provides more information about price patterns after clinical trial announcements and how to trade them.
Subscribe here if you would like to start receiving these signals in real-time and start trading!