Ekso Bionics Receives FDA Clearance of Robotic Exoskeleton for Acquired Brain Injuries
Ekso Bionics Holdings, Inc. (EKSO) announced on June 25 that it received 501(k) clearance from the FDA to market its EksoNRTM robotic exoskeleton to patients with acquired brain injuries. The FDA previously cleared EksoNR for stroke and spinal cord injury rehabilitation in 2016, and it is the first such device cleared for use in patients with acquired brain injuries. Both traumatic brain injury (TBI) and non-traumatic brain injury (n-TBI) are types of acquired brain injuries that effect an estimate of 3.7 million people annually in the U.S. and 84 million people globally.
Rocket Tickers detected the news event and alerted subscribers at 8:30 am. The next trade took place for $3.13 at 8:45 am. The stock price spiked higher throughout the event day, and it continued to rise over the next four trading days. Ekso closed at $7.23 on July 1 with a five-day gain of 131%.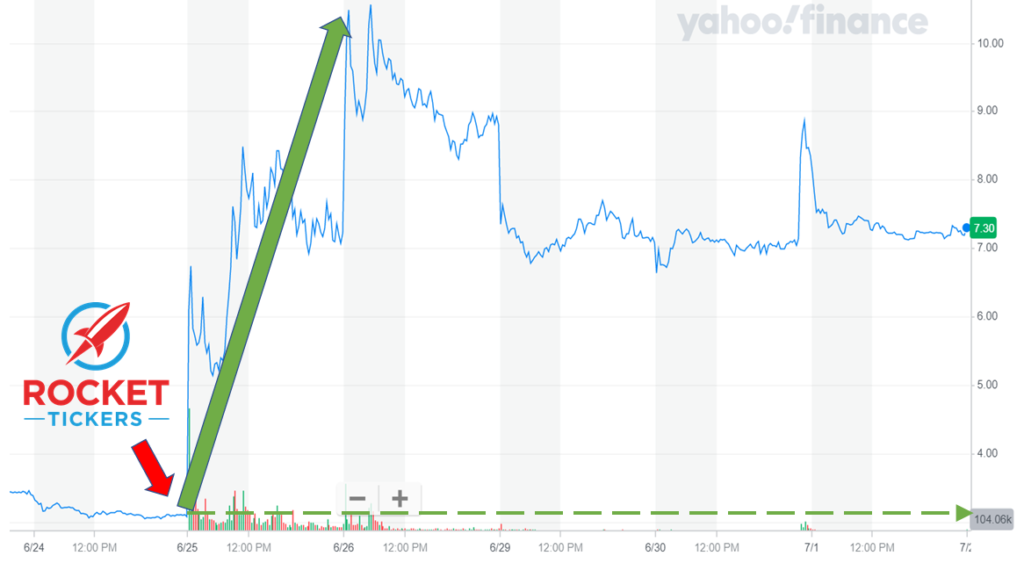 Visit the Knowledge Center for more information about clinical trials and how to trade them.
Check out our latest Live Webinar which provides more information about price patterns after clinical trial announcements and how to trade them.
Subscribe here if you would like to start receiving these signals in real-time and start trading!