Emergent Biosolutions Receives FDA Approval for Vaccine Production
On November 20, Emergent Biosolutions Inc. (EBS) announced that the company received FDA approval on its supplemental Biologics License Application (sBLA) for the production of the ACAM2000 vaccine. This live vaccine for smallpox will be manufactured in the company's new live viral manufacturing facility in Canton, Massachusetts. It is the only vaccine approved by the FDA for active vaccination against smallpox in people believed to be at high risk of acquiring smallpox.
Rocket Tickers caught the news and issued an alert at 7:00 am. The next trade took place during the pre-market trading hours for $39 at 8:00 am. Regular market trading opened for the day at $37.67.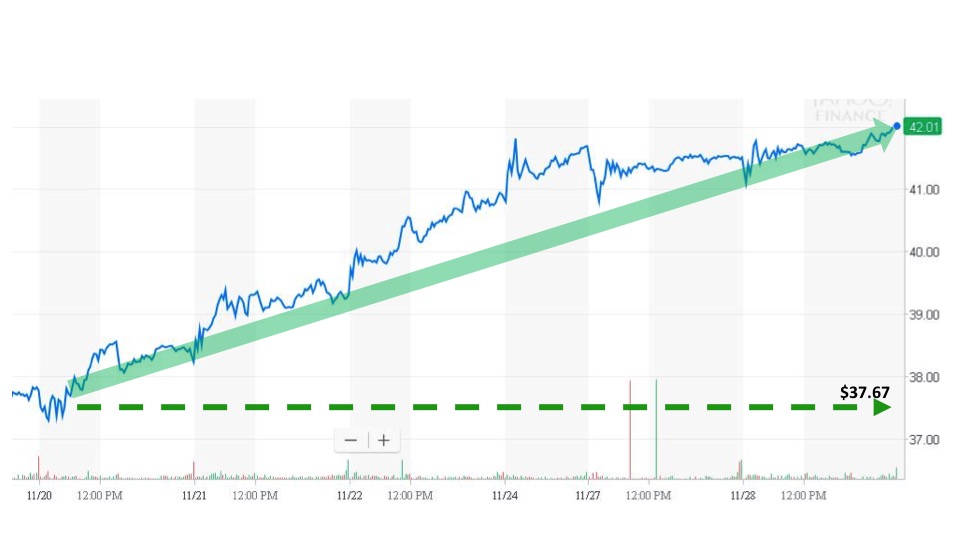 The stock price pushed higher throughout the day before closing at $38.26. The trend continued over the next few trading sessions. Five trading days later, Emergent closed at $42.01 for a gain of 11.5% following the event.
Visit the Knowledge Center for more information about clinical trials and how to trade them.
Check out our latest Live Webinar which provides more information about price patterns after clinical trial announcements and how to trade them.
Subscribe here if you would like to start receiving these signals in real-time and start trading!