Exelixis Receives FDA Approval for Cabometyx to Treat Renal Cell Carcinoma
On December 19, Exelixis, Inc. (EXEL) announced that the company received additional FDA approval for its drug, Cabometyx. The drug received a label expansion so that it can be used to treat previously untreated advanced renal cell carcinoma. Cabometyx already experienced strong sales in the first nine months of 2017 due to strong demand for the drug.
Rocket Tickers caught the news and issued an alert on December 19 at 2:54 pm. The next trade took place at 2:55 pm for $27.05. The stock price then continued to rise over the next five trading sessions before closing at $30.82 on December 27. Investors trading on the news had the opportunity to earn around 14% in the five days following the event.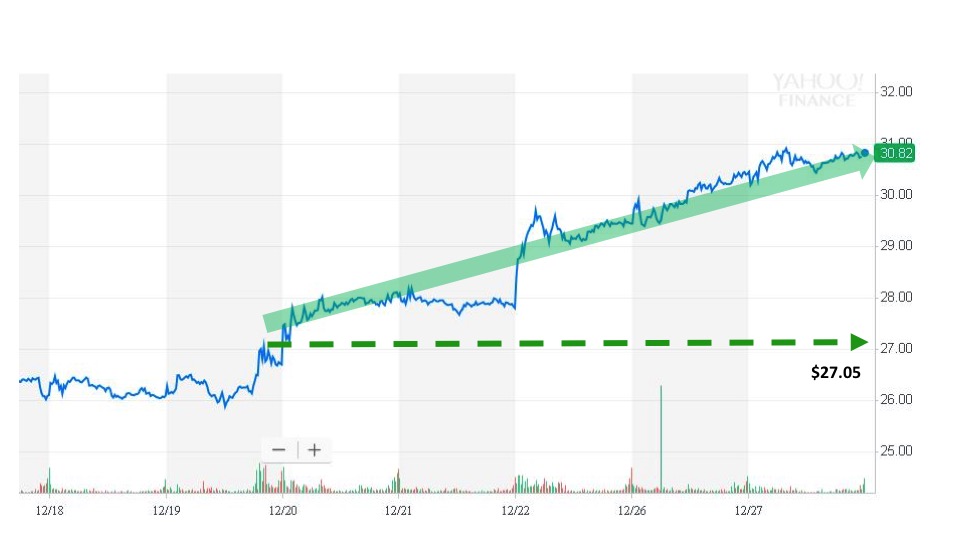 Visit the Knowledge Center for more information about clinical trials and how to trade them.
Check out our latest Live Webinar which provides more information about price patterns after clinical trial announcements and how to trade them.
Subscribe here if you would like to start receiving these signals in real-time and start trading!