Myriad Genetics Receives FDA Approval for Breast Cancer Diagnostic Test
On January 12, Myriad Genetics, Inc. (MYGN) announced that the FDA has approved BRACAnalysis CDx as a companion diagnostic for metastatic breast cancer. Healthcare professionals will be able to use this to identify patients with HER2-negative metastatic breast cancer who have a BRCA mutation and may be candidates for treatment with the PARP inhibitor, Lynparza. Myriad is a leader in molecular diagnostics, and this is the first and only test approved by the FDA for use in this treatment diagnostic tool.
Rocket Tickers received the news and issued an alert at 11:16 am. The next trade occurred at 11:17 am for $36.27. The stock price held above $36 for the rest of the day before closing at $36.05.
The stock price climbed higher during the five trading days that followed the announcement. Myriad closed at $39.88 on January 22, which marks a gain of 10% in the days after the event.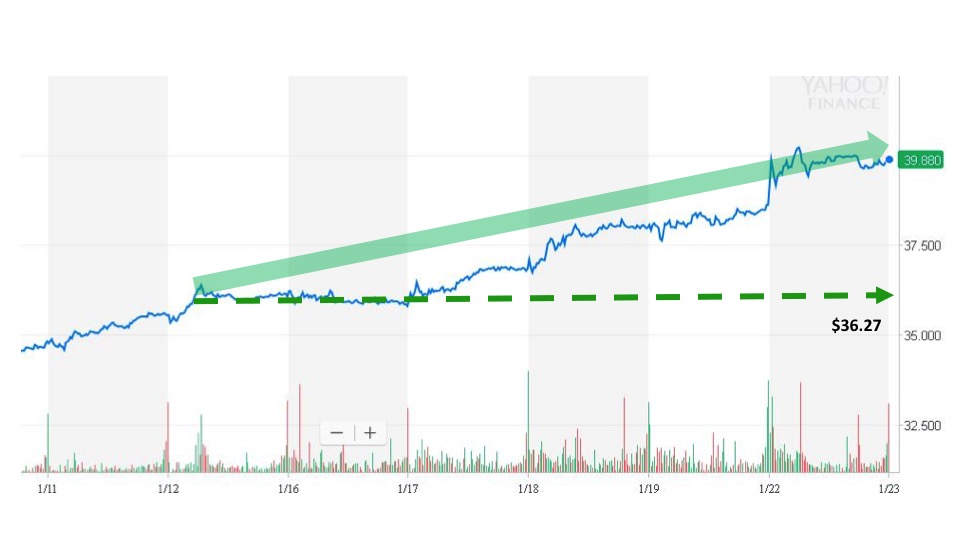 Visit the Knowledge Center for more information about clinical trials and how to trade them.
Check out our latest Live Webinar which provides more information about price patterns after clinical trial announcements and how to trade them.
Subscribe here if you would like to start receiving these signals in real-time and start trading!
SaveSave
SaveSave