Paratek Receives FDA Approval of NUZYRA to Treat Bacterial Pneumonia and Skin Infections
On October 2, Paratek Pharmaceuticals, Inc. (PRTK) announced that the company received FDA approval of NUZYRA™ (omadacycline) to treat community-acquired bacterial pneumonia (CABP) and acute skin and skin structure infections (ABSSSI). NUZYRA is an antibiotic that can be administered either orally or through a once-daily IV treatment. Paratek plans to have the drug available in the first quarter of 2019.
Rocket Tickers alerted subscribers of the news at 6:37 pm on October 2. The next trade took place at 7:00 pm for $10. The stock price dipped to $9.47 at the market open the next morning and continued to fall during the first hour of trading. Paratek's stock rose throughout the remainder of the day to close at $10.01 for an event-day gain of 5.7%.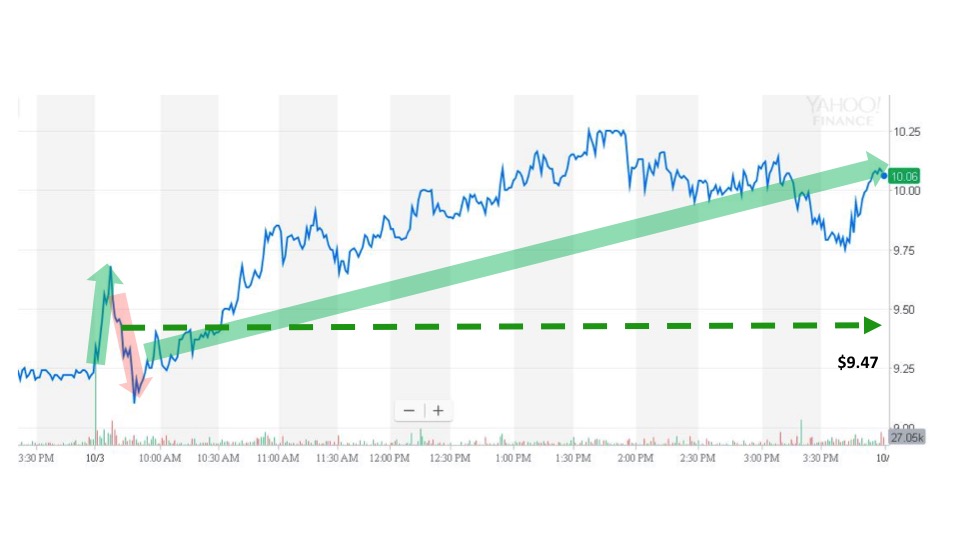 Visit the Knowledge Center for more information about clinical trials and how to trade them.
Check out our latest Live Webinar which provides more information about price patterns after clinical trial announcements and how to trade them.
Subscribe here if you would like to start receiving these signals in real-time and start trading!