ZGNX Climbs on Clinical Trial Results
On September 29, Zogenix (ZGNX) reported positive results from its phase 3 clinical trial for the drug ZX008. The drug treats a rare form of epilepsy known as Dravet Syndrome.
Rocket Tickers caught the news at 7:00 am and sent out a level 2 alert.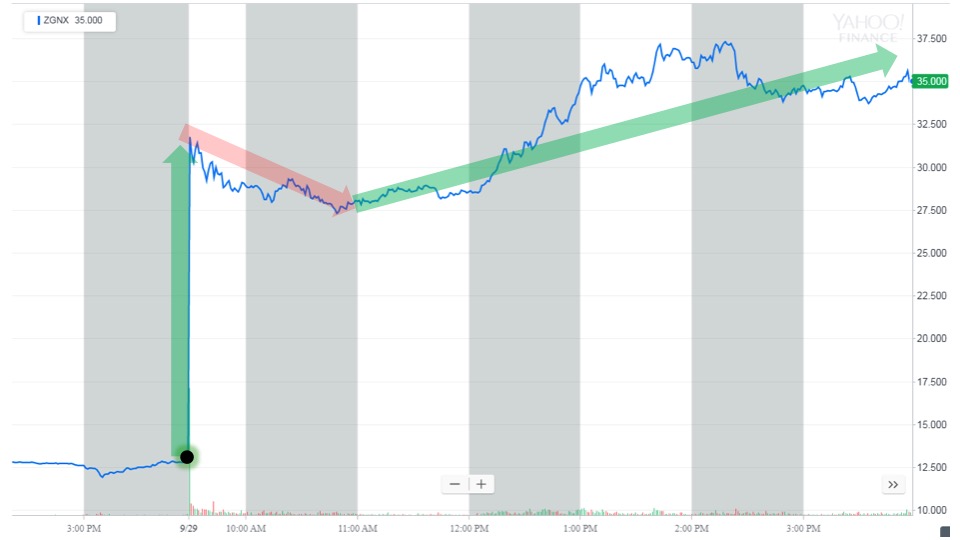 The stock price immediately surged but then faded after the first hour of trading. The price started trending up again later in the morning. Rocket Tickers subscribers who received the alert had the opportunity to trade the morning surge and fade along with the upward trend throughout the day. Zogenix shares closed up over 11% from the open.
Visit the Knowledge Center for more information about clinical trials and how to trade them.
Subscribe here if you would like to start receiving these signals in real-time and start trading!